Santiago Ernesto Ramos Aguilar, affectionately known by his wife and close friends as Chanty, was born in Apulo, Ilopango, El Salvador was born on December 1, 1921, son of Francisco Aguilar and Sebastiana Ramos who died at the age of 100 years old at his home in Sunnyvale, Calif., on Wednesday, April 27, 2022 following a short illness he suffered from January through April. On December 4, 2021, he and approximately 150 of his family and friends gathered in Sunnyvale for a 100 anniversary celebration.
Santiago immigrated to Sunnyvale on April 27, 1975 from El Salvador where he and his wife settled and raised their family. Before immigrating to the United States, he was employed as a general contractor and had a successful career that took him to different parts of El Salvador.
He enjoyed carpentry and made many pieces of furniture for his children and grandchildren. He had a love for music and wrote and recorded many of its songs. After retiring from facility maintenance, and at age 67, he started his own renovation business. At the age of 83, he remodeled his home, which included a 780 square foot addition. At 94, he retired from his home improvement business and spent his days finishing projects at home and spending more time with his wife, traveling to visit family.
SPONSORED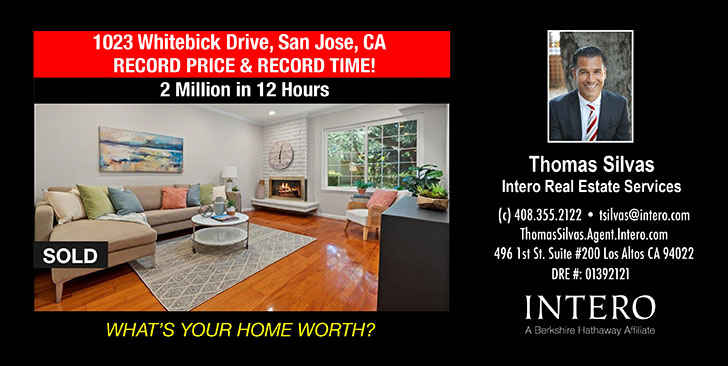 During the last 10 years of his life, he enjoyed trips to Mexico, Argentina, El Salvador and Cuba and visits to Utah where he had family.
He is survived by his wife, Yolanda, his children: Guadalupe Ponce, M. Antonio Ramos (Ana Maria), Isabel, Judy Navarro (Robert), Alma Estiva (Melvin), Edith Donelson, Luisa Nye (Ben), Santiago Ramos Jr. (Irina), 32 grandchildren, 50 great-grandchildren and 3 great-great-grandchildren. He is predeceased by many beloved family members, including 1 grandson and 3 great-grandchildren. He was a member of The Church of Jesus Christ of Latter-day Saints and a member of Lawrence Station Ward in Santa Clara.
The funeral of Santiago Ernesto Ramos Aguilar will be held on Monday, May 9, 2022 at The Church of Jesus Christ of Latter-day Saints, 771 W. Fremont Ave., Sunnyvale. He will be buried at Alta Mesa Cemetery, Palo Alto.
SPONSORED